The
Faculty of Computer Science of the University of Murcia
 stands out for its excellence and the superb quality of its teaching. This is true thanks to the body of people who form it, for they are technically brilliant and talented people who keep themselves at the forefront of the TIC sector. 
This has made it possible for the Faculty of Computer Science to become the first in the national territory to obtain two Euro-Inf certifications and an AUDIT seal from ANECA. 
Dynamism and technological knowledge restlessness characterises the people who form the Faculty. They are methodical and rigorous in their way of working, which gives them the necessary tools to solve complex problems.
As such, it was necessary to find a new identity reflecting the values that best represent the very essence of the Faculty of Computer Science nowadays: quality, technology, warmth and closeness, as well as creativity.
—
La
Facultad de Informática de la Universidad de Murcia
destaca por su excelencia y la calidad de su enseñanza. Lo hacen posible el colectivo de personas técnicamente brillantes, con excelentes conocimientos en sus ámbitos disciplinares y sus actualizados contenidos dentro del sector TIC. 
Eso ha hecho posible que fuera la primera Facultad de Informática del territorio nacional que obtuviera dos sellos Euro-Inf y un sello AUDIT de ANECA. 
El espíritu que se respira en la Facultad es el que desprenden las personas que la forman: dinámicos e inquietos por los cambios tecnológicos, muy metódicos y rigurosos en la forma de trabajar, lo que les dota de los recursos necesarios para resolver problemas complejos. 
De ahí la importancia de encontrar una nueva identidad que refleje la esencia de lo que es la Facultad hoy en día y sus valores: calidad, tecnología, cercanía y creatividad.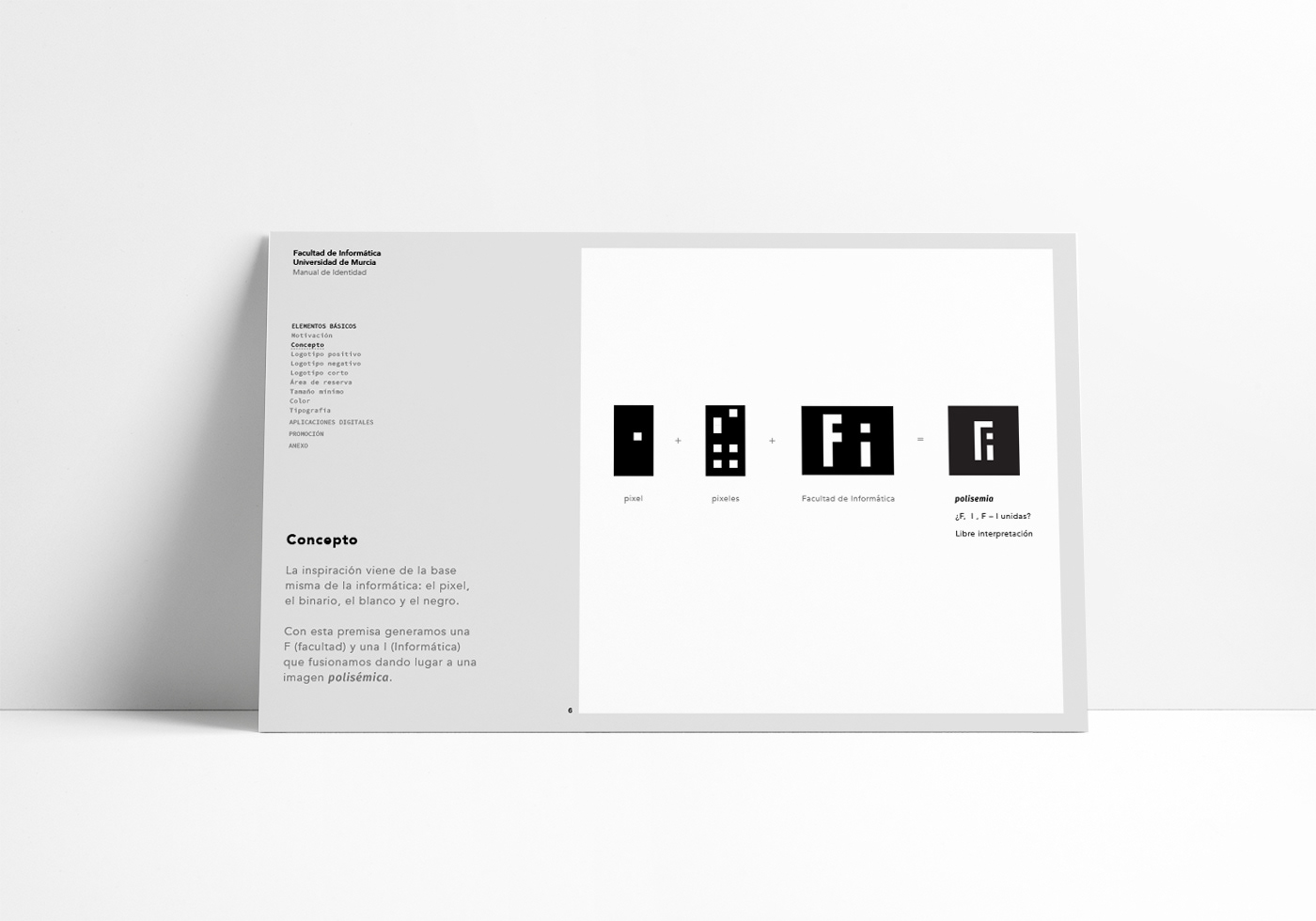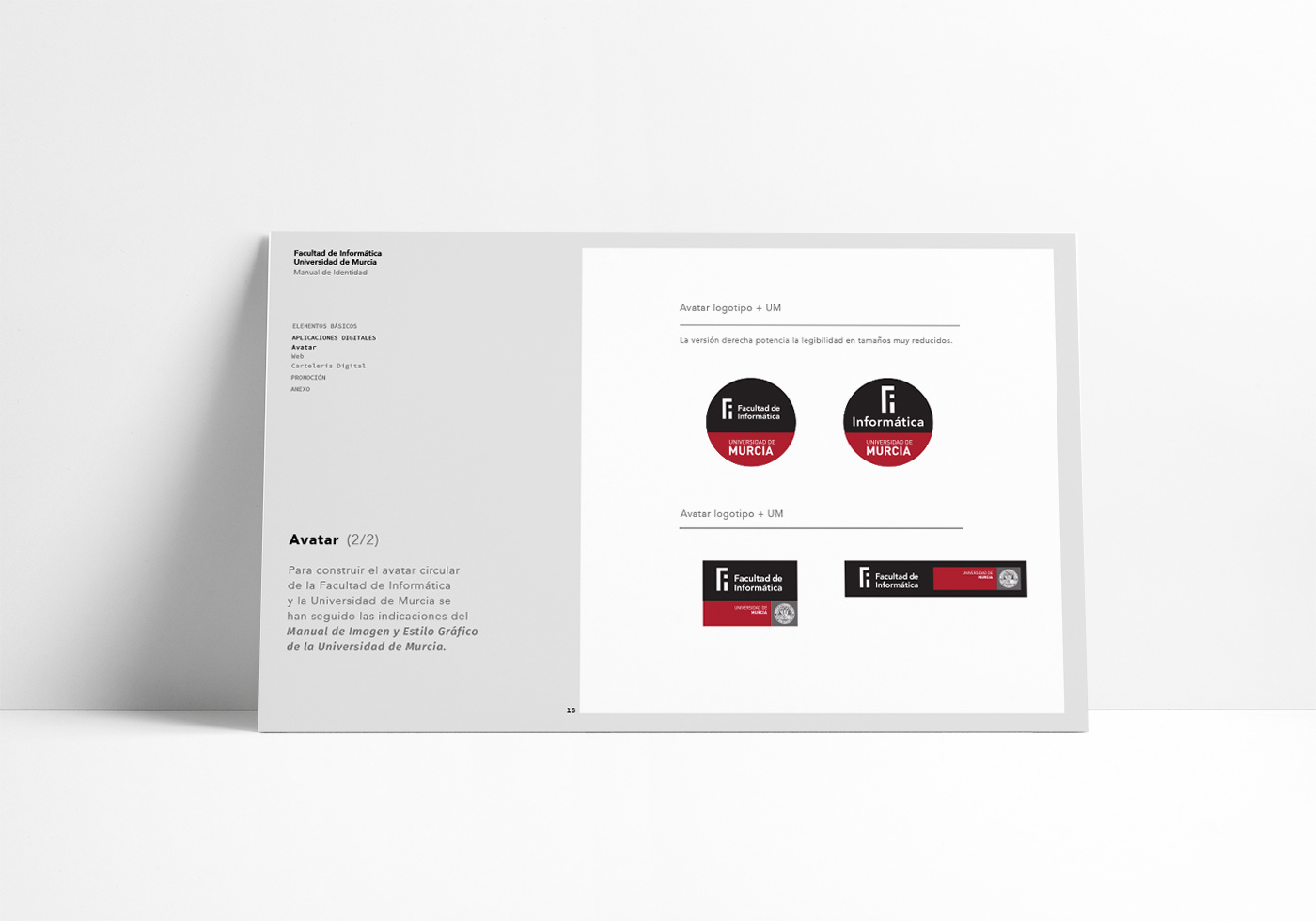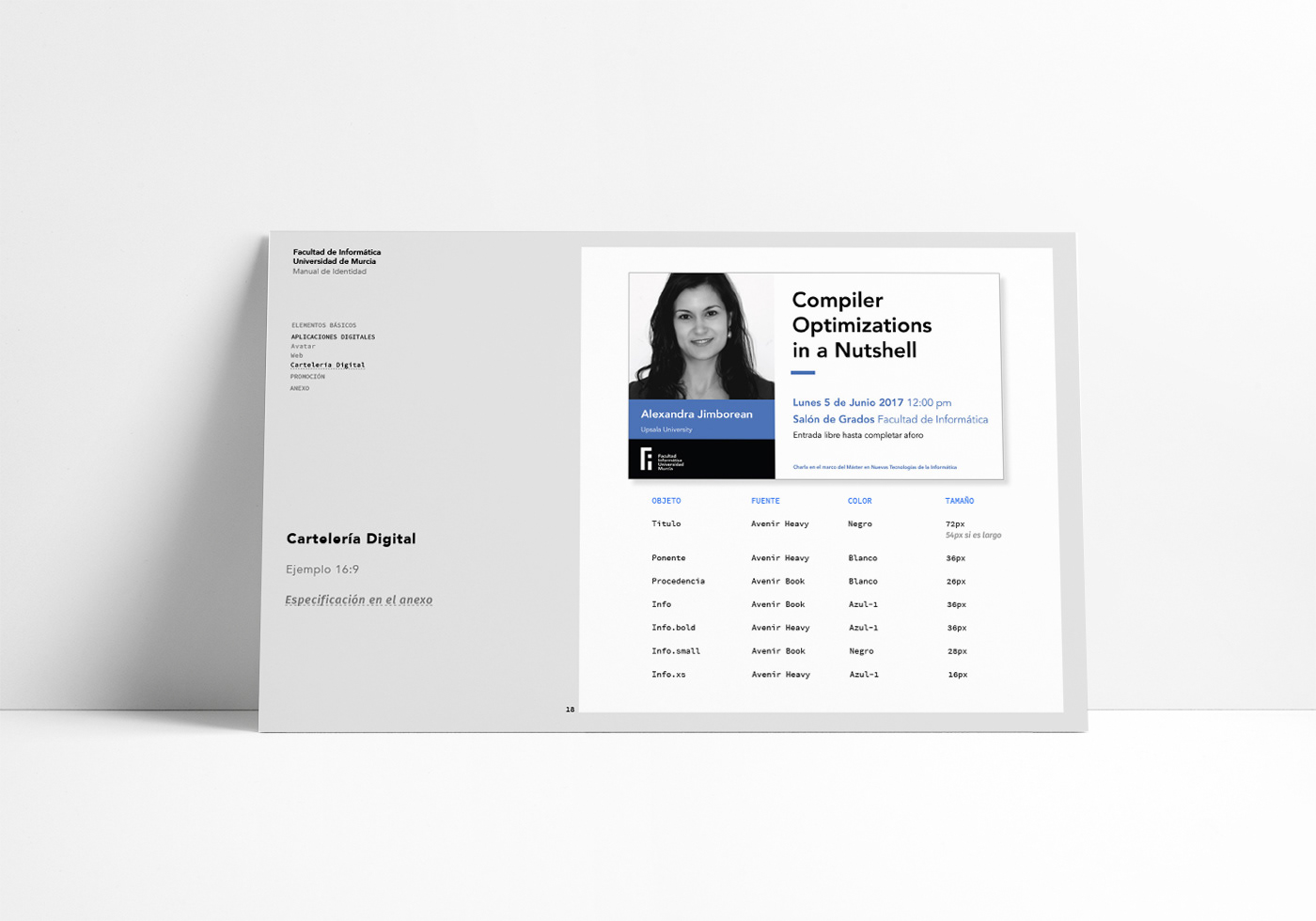 Guidelines and samples of promotional flyers for different courses and events 
—
Guía de estilos y ejemplos de los flyers promocionales 
para la Facultad de Informática de la Universidad de Murcia.